Teamsters Pitch In to Help Cedar Rapids Families
TEAMSTERS PITCH IN TO HELP CEDAR RAPIDS FAMILIES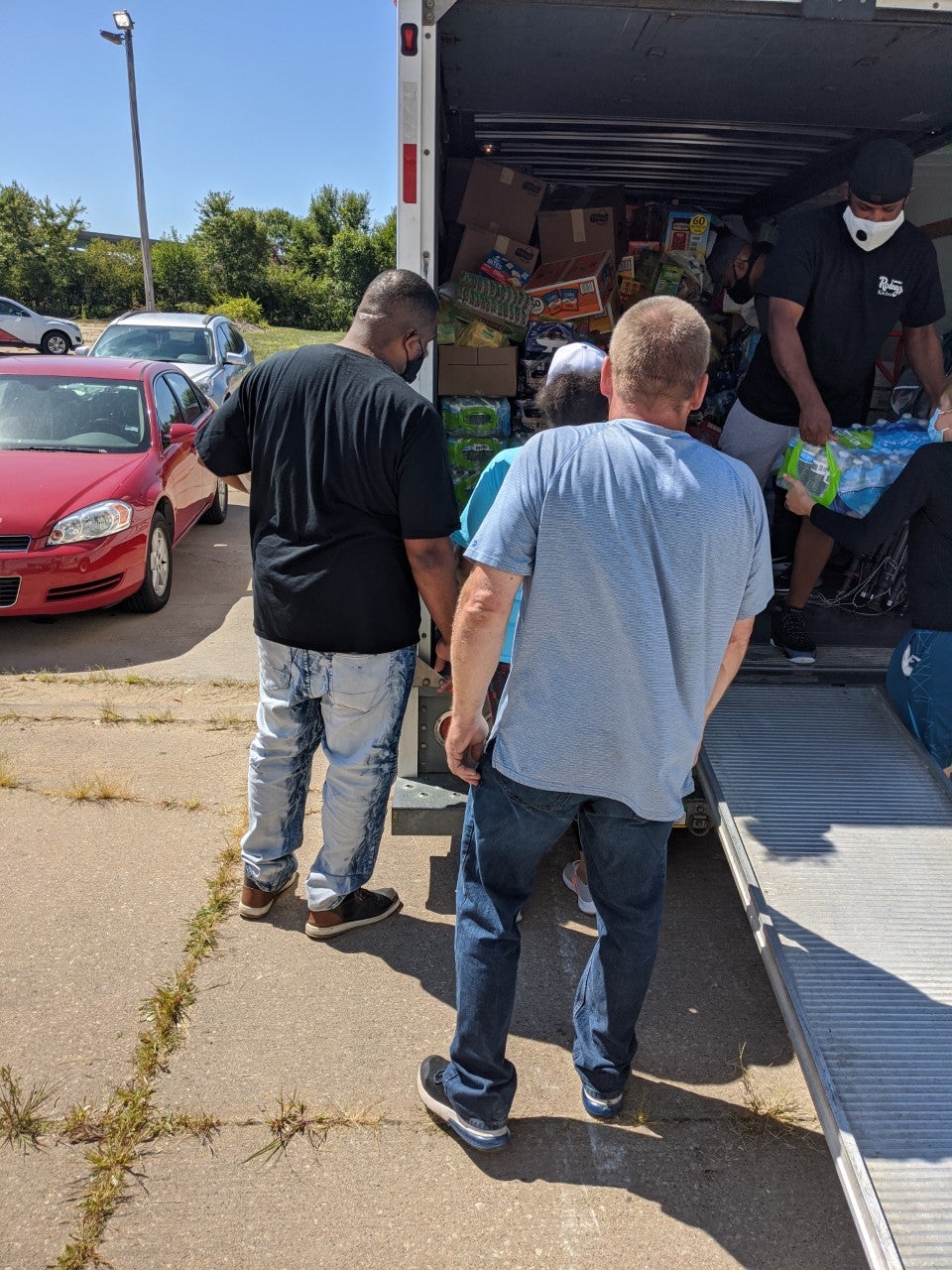 Members of Local 238 in Cedar Rapids, Iowa, have opened their union hall, turning it into a help center for local families who were affected by the recent Derecho storm. Trees were flattened and homes and belongings scattered when the storm hit on August 10.
Immediately after the storm the local union and its members began collecting essential items such as bottled water, diapers, and non-perishable food for the affected community.
"There is a growing humanitarian crisis and the government is failing the people," said Jesse Case, Secretary-Treasurer of Local 238. "Tens of thousands of people were left without electricity, food and water. Tent cities have popped up around apartment complexes with damaged roofs. Local 238 has set up a food distribution program and we're collecting thousands of pounds of essential goods and distributing them to families in need."
Roy Gillespie, IBT disaster relief coordinator, arrived in Iowa to find the devastation looking every bit like what the aftermath of a hurricane would resemble had it hit in a southern state. "I couldn't believe what I was seeing was in the state of Iowa," Roy said.
The local union is accepting donations to buy supplies: https://www.gofundme.com/f/teamsters-238-disaster-relief?utm_medium=copy_link&utm_source=customer&utm_campaign=p_lico+share-sheet
And, donations are being accepted by the Teamsters Disaster Relief Fund via check at: 25 Louisiana Avenue, NW, Washington, DC 20001.